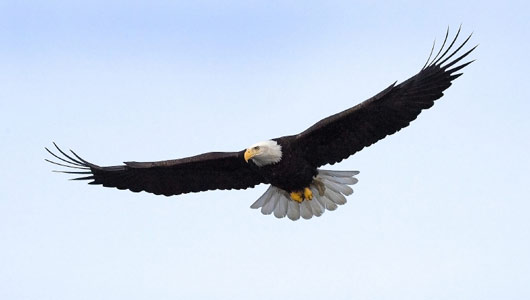 Cross River State governor Ben Ayade is broaching an idea I've encouraged for three years now. He intends to employ 3, 000 people to work in the Cross River State Homeland Security Service charged with "providing intelligence, profiling of visitors coming into the state and out of the state, including carrying out services such as neighbourhood watch and providing intelligence data and services to police". The governor counts on the support of France: he told a French envoy that the French government's support would be necessary for the "non-arm-bearing outfit to succeed".
Prof. Ayade is resorting to Homeland Security in the face of mounting security challenges in his state, especially in the capital Calabar. In a letter he reportedly sent to President Buhari, he complained that "Operation Delta Safe", which replaced "Operation Pulo Shield", left out Cross River since it was more concerned about protecting pipelines in the Niger Delta. Partly as a result, the state launched "Operation Skolombo", and now wants Homeland Security to support it, all in a bid to "expand our security network".
Every state faces security challenges as does Cross River. In every state, also, there is a multiplicity of security agencies, each with "Operation" attached to its name, in addition to the regular police, civil defence, intelligence agencies and the armed forces. They all share in the huge security votes that go to state governors every month. Yet, the security situation has worsened nationwide. The more security agencies there are, the more the security challenges. Or where were the security forces when crimes like terrorism and kidnapping for ransom sprouted on the Nigerian soil? Is it not reasonable to believe that there are men within these agencies that provoke – and reap the "benefits" of – security crises?
Economic crises, no doubt, lead to security crises. But few people would take to crime if they knew someone was looking at them. Therefore, it's safe to assume that Nigeria's security agencies are not dedicated to their duties. This is evident in most police stations today where supposed agents of the law are only after bribes or bail money extracted from innocent Nigerians. Some routinely arrest people at drinking or eating joints on trumped-up charges so they could be bailed with N5, 000 each at the nearest police station. Intimidation is the name of the game! And nobody – not even those who know their rights – knows where else to seek redress because the judiciary is in ruins.
The argument over having state police is unnecessary. Cross River and every other state have their "Operation" charged with security. Many streets and families have their own vigilante groups. The only difference between these and the federal police is that they are not authorised to bear arms. That's wrong. For while the police discourage law-abiding citizens from bearing arms, they have been unable to mop up the arms in the hands of armed bandits, smugglers and terrorists that dot every landscape in Nigeria now. There will be no security in the country so long as the people charged with maintaining law and order are the same people that undermine security.
Homeland Security is one sure way of checkmating the bad eggs in security forces. But it has to be operated well. If Cross River wants it to succeed, it should be part and parcel of the entire security system and not just an arm of the existing security outfit. Our model for Homeland Security is one that uses people living within a locality to secure the locality. This is based on the belief that every criminal is known within the community he lives in. In both urban and rural communities, everyone knows almost everyone else. A staff of Homeland Security would be able to prevent crime by giving suspects within his locality close marking.
Security is the reward of good intelligence. That's why "Bakassi" of Anambra State performed wonders between 2000 and 2003. The Bakassi boys did not rely on charms as many believed but on good intelligence. They knew or were informed of the criminals living in certain areas; and, when they confronted the suspects with "charms", the suspects had to confess. During the Bakassi era, you could drop a naira bill in Onitsha and return to the same spot to pick it the next day. Perhaps the vigilante group was later infiltrated by criminals, some from within the official security outfits, and it derailed, leading to its ban in Anambra State. The story of crimes in the country would have been different if groups like Bakassi had been replicated in every other state. There would have been no Boko Haram or kidnappers anywhere in Nigeria today.
When Nigeria learns to tell itself the truth, it will stop wasting scarce funds on "security". Security and defence expenditures are often the source of corruption and fights among the several agencies. Most of them don't do their job because they are after money. Niger Delta militants, for instance, can always bomb pipelines and installations guarded by federal troops because the latter are foreigners. Boko Haram wouldn't have been curtailed in the north-east without the assistance of the "Civilian-JTF" who knew the terrain well.
Cross River's Homeland Security will succeed if its employees are allowed to live in wards or streets they are expected to cover. They should also be held responsible for any crime committed in their areas: their pay should be tied to their performance. It's a similar goal that one inspector-general of police wanted to achieve, about 20 years ago, when there was a plan to post all policemen from the rank of constable to inspector to their hometowns. Typical of Nigeria, the idea has since been abandoned. Now, a man from Sokoto gets posted to Akwa Ibom or Lagos; of course, he goes to Lagos not to chase criminals but to make money from them. Another man from Kano works for the DSS in Enugu; he doesn't understand Igbo and cannot leave his air-conditioned office in the city to go and pick information.
Nigeria's faulty federal structure should be mended quickly. Too much power and resources are concentrated at the centre, while they are lacking in remote areas where they are needed. I'm happy that many have now joined the call for restructuring of Nigeria. Those who ignore the call are enemies of the nation.
— By ANIEBO NWAMU