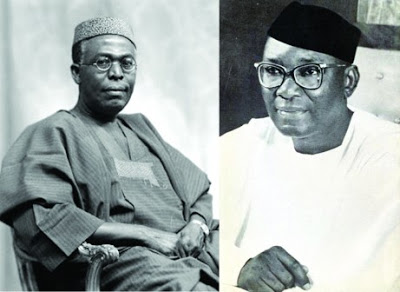 It was a strange coincidence. Three of Nigeria's foremost nationalists died on May 9, May 10 and May 11 – Obafemi Awolowo in 1987, Herbert Macaulay in 1946, and Nnamdi Azikiwe in 1996.
No one has been able to explain the strange incident.
Awolowo, first premier of Western Region and recognised leader of the Yoruba, died 30 years ago in his hometown Ikenne in Ogun State at age 78.
Macaulay, Nigeria's first nationalist and politician, died on May 10, 1946, in Lagos at age 82.
Azikiwe, Nigeria's first president, died in Enugu on May 11, 1996. He was 91.
The three statesmen once belonged to a group fighting for Nigeria's independence, among other causes.
Maybe there is nothing in a date. Maybe there is something… Just maybe.
#