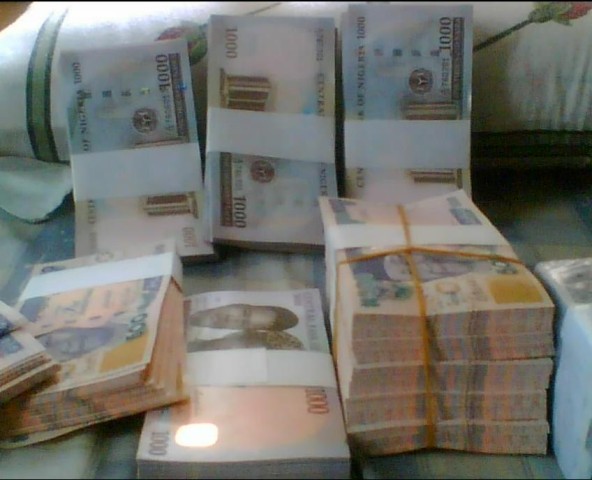 Time is running out for Muhammadu Buhari and his administration to achieve something tangible. Had he hit the ground running, just as Donald Trump has done with his executive orders, a lot of ground would have been covered by now.
I was among those who celebrated Buhari's election because I thought he would at least deal with looters. I even suggested that he suspend the constitution for some months to enable him make sweeping changes in the Nigerian polity. I said so because I knew that the fat cats and lions that have occupied the three arms of government wouldn't give him a chance to fight looters.
Buhari has simply failed to learn from history. The military regimes of Murtala Muhammed and Buhari-Idiagbon were the only ones that made an attempt to fight looters. But they were stopped within a few months. In the case of Murtala, they murdered him. Buhari and Idiagbon were overthrown in a military coup and detained at home. The succeeding governments not only set free the politicians that had been in jail but returned their loot with apologies. I see history repeating itself after 2019: a new regime may return the loot now being recovered from a few.
Today Diezani Alison-Madueke, Andrew Yakubu and perhaps Patience Jonathan are in the news, as have been Sambo Dasuki, Raymond Dokpesi, court judges and scores of others, for alleged corruption. We hear that millions of dollars and billions of naira have been recovered. Yakubu's style was ingenious! He hid the equivalent of N4billion in a ramshackle building but made sure there was an air conditioner to keep the dollar and pound bills cool. Since the coming of anti-laundering laws and BVN, banks have become less safe for looters. They now hide money inside graves, farms, cesspools and other beyond-suspicion places.
Some Nigerians are shouting "witch-hunt! witch-hunt!" And they're right. The people who stole an estimated $500billion since independence can't be limited to a few dozens of people. Nor should we assume that only those so far jailed for corruption are the greatest thieves. The subsidy thieves have been forgotten already!
A comprehensive war on looters should start from an enabling law – law that prescribes forfeiture of any asset whose owner can't be traced or whose legitimate source can't be explained. When one walks around Asokoro, Wuse or Maitama districts of Abuja, one sees stolen billions of dollars on display. Some serving or retired civil servants own estates in Abuja, Lagos, Kano, Port Harcourt and other major Nigerian cities. Some own houses in parts of Europe, America and, more recently, the United Arab Emirates.
The majority of Nigerians today – perhaps 80 per cent – are sustained by corruption. You see corrupt Nigerians every day in the streets, in churches, in mosques, in markets, in conference rooms, in state houses, in banks, in airports. It is so because Nigeria encourages filthy people to thrive but discourages creative and hardworking people. Our electoral law, for instance, permits a presidential candidate to spend N1billion (though each could spend up to N20billion) during one election. A governorship candidate's campaign funds are limited to N200million, yet the legitimate incomes of a governor in four years are less than N20million.
It's no wonder that corruption rules the three tiers of government. Six or seven years ago, members of the National Assembly made a law to increase their salaries and allowances. What does a senator do to deserve N20million monthly – an amount that another compatriot cannot get in 100 years? In the same country, pensioners die without getting their gratuities. If that is not corruption, then, what is?
To put it simply: every billionaire in Nigeria is a crook! Nigeria's economy is not one that can create a billionaire from hard work. Just like those indicted this year, a Nigerian billionaire emerges by embezzling public funds through fictitious or overinflated contracts. Some simply divert billions and then cook the books. Others do "business" with presidents and governors who grant them waivers on imported items; some launder stolen money for them.   There are drug barons, armed robbers and kidnappers who are also billionaires. So no big money made in Nigeria is clean – not even salaries and allowances received without commensurate work. It's therefore proper to label money seized from a Nigerian as "proceeds of crime".
There is nothing we can do about it until we reform Nigeria. The country as presently constituted encourages looting and then pretends to fight it. A government that is determined to fight corruption should seize every asset suspected to have been stolen or acquired with stolen money. It should place the onus of proof on the suspect: let him show us the trees in his compound that grow naira or dollar bills or lose the asset to government. The Chinese formula (execution) will also be helpful.
There are many assets to be seized: private jets, magnificent houses, luxury cars, yachts in Italy, houses in London, bank deposits, shares, cash and warehouses filled with imported goods. Governors, ministers and directors of "juicy" government agencies have to prove their innocence. All future presidential aspirants have to show us their sources of campaign funds.
Delay could be dangerous, as I illustrated with the case of Murtala. For corruption does fight back – and dangerously so. It's not surprising that certain "professional" groups have arisen in defence of each accused looter, none proving the legitimate sources of the loot. All the salaries and allowances earned by a director in NNPC for 35 years is nowhere near $1million. And it's a crime for a civil servant to accept "gifts" especially in foreign currencies. Ditto a customs officer or permanent secretary. Ditto a first lady or first gentleman.
The fight against corruption should no longer be selective. Buhari got it wrong when he stated at inception that his probe would be limited to the last regime. If possible, it should have started from 1914! Anyone found, or whose ancestors were found, to have pinched the common purse should forfeit their assets.
One last reminder: Anyone who says the list of persons from whom money has been recovered should not be made public is talking rubbish. A complete list containing the names of all looters and the amount recovered from each must be compiled and published so that the persons involved would confirm or deny the charge against them. That way, there won't be a case of other looters re-looting the recovered loot. Transparency helps.
–By ANIEBO NWAMU
+234-8054100220 (SMS only)