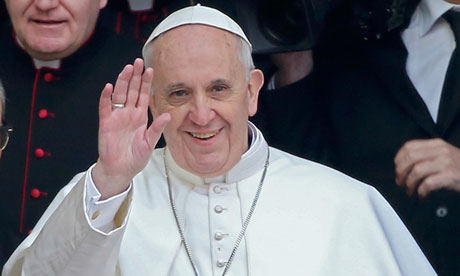 Nigeria's president Muhammadu Buhari shares a birthday with the world's most loved cleric Pope Francis.
Today, December 17, the Pope marks his 80th birth anniversary; Buhari marks his 74th.
The Nigerian leader has paid tribute to the Pope, who is the leader of the Roman Catholic Church.
Jorge Mario Bergoglio was elected Pope on March 13, 2013. He is the first Pope from the Americas (he's from Argentina).