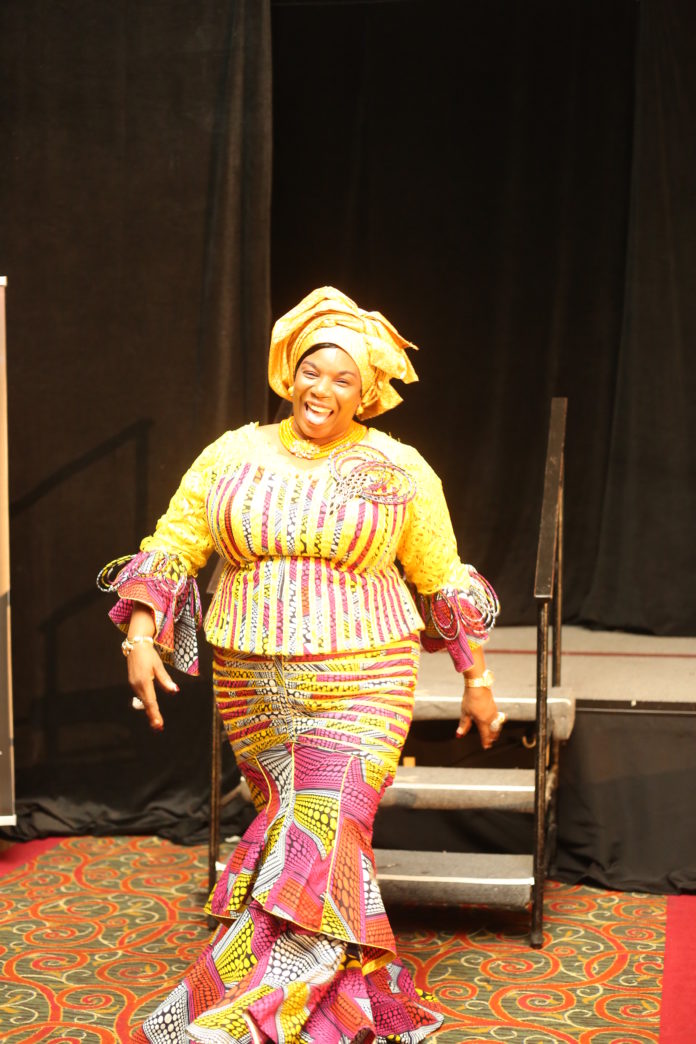 She looks every bit like a beauty queen on the catwalk. But here's Dr Merit Obua, wife of the chief security officer (CSO) to President Goodluck Jonathan of Nigeria.
Dr Obua was in Atlanta, Georgia, recently to receive an award. When the time came, she stepped out in her modernised "Ankara".
Later, she also offered a gift of "Ankara" to Senator Donzala James representing Atlanta, Georgia, District 35.