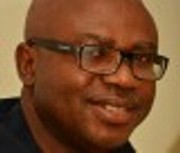 Now that the National Conference has ended, after five months, should those of us that placed hope on it laugh or cry? I feel like crying, though the agreement the delegates reached on the last day brought some joy. The "draft new constitution" that many delegates from the north had kicked against because it would offer a "third term" to President Jonathan was renamed "draft amendments to the 1999 Constitution".
At least N10billion of taxpayers' fund must have been spent on the confab. But if the resolutions adopted could be implemented, the money would not be a waste. The National Assembly has spent more than that since 2001 on constitution amendment, apart from over N200billion wasted on that unproductive arm each year since 1999. And lest we forget, a small number of public officeholders get paid a third of the nation's incomes in the forms of outrageous salaries and allowances. Thieves steal another one-third while the remaining one-third is shared between capital projects and contractors. So, we are used to waste.
Are there patriots still left in the National Assembly? Before our beloved lawmakers go for electioneering, they should kindly pass an enabling legislation to make implementation of the confab's report possible. I had advised the president to declare a state of emergency throughout Nigeria and then rule by decree for six months during which the confab's resolutions would be implemented. I know he won't do it. But it's not about the illegality as some of my readers suggested. Illegality? Where were we when one Yadudu and perhaps fewer than 10 others gave us the 1999 Constitution that begins with the insulting words "We the people…"? I know there was a time President Yeltsin of the defunct Soviet Union shut down the legislature and ruled by decree. Where were the custodians of the Nigerian constitution when some military adventurers overthrew the First and Second republics? The same people that danced in the streets on hearing martial music are now saying it's impossible to pass over an ineffectual legislature and implement decisions reached by the people's representatives. Well, we can't invite military goons to implement the confab's resolutions. That era has gone forever.
President Jonathan stated early this year, during the "Presidential Media Chat", that he was not using up to 40 per cent of his powers as president. If he must leave a legacy, he should now begin to use 100 per cent of his powers. It has been said that our constitution makes our president the most powerful president in the world – that's the same constitution that should now be improved upon by the confab's report. He has been elected to use all his powers; he should use them.
I know the major obstacle to implementing the confab's resolutions is the greed or selfishness of the incumbent officeholders who want a second or a third term. But they must keep to the oath they swore and to the words they utter daily while reciting the National Pledge: "I pledge to Nigeria my country/To be faithful, loyal and honest/To serve Nigeria with all my strength…" [And it was thoughtful of the confab to have prescribed a return to the old National Anthem!] Nigeria cannot move forward if we leave things as they are right now. Nigeria may cease to exist if nothing is done to stop the slide into the abyss.
Conducting elections in February 2015 without first effecting genuine reforms in the polity would be like assembling IEDs. Therefore, let us extend the tenure of the current officeholders by four months so as to change the country. Let all of them be disqualified from running for any office in the next dispensation that would commence on October 1, 2015. By then, political offices would have become unattractive: there would be a part-time legislature, no local governments, diversification of the economy away from oil, less corruption and less dependence on government.
Good governance is not rocket science. It is easily achievable by anyone who is ready to do what is right. We have not been lucky with our leaders simply because they have refused to follow the dictates of their conscience. We must begin to understand that life itself is ephemeral. Let the politicians think: they will not live forever. In just a few years from now, the political gladiators of today will be replaced by other people. Or where are the heavyweights of the 1990s today? Abiola, Abacha, Wada Nas, Sam Ikoku, Chuba Okadigbo, Evan Enwerem, Waziri Ibrahim, Bola Ige, Abubakar Rimi, Gani Fawehinmi, Mike Otedola, Aikhomu, Solomon Lar, Pa Ajasin, Shehu Yar'Adua, the Ransome-Kutis, Umaru Dikko and scores of others – where are they? Only good deeds, not billions of dollars or political longevity, can outlive one.
I have learned from sources in the Presidency that Jonathan is not keen on contesting election in 2015 but has been held hostage by interest groups. [As I predicted on July 27 – that he would declare in a fortnight or so – chairman of PDP BoT Tony Anenih did it for him on August 5 in Calabar.] He should free himself from their grip by following an escape route. A decision to extend his tenure even to October 2016 after which he would go into quiet retirement is likely to be popular. All those struggling to stop him from contesting know that an incumbent president of Nigeria can hardly lose an election he himself conducted. So, rather than working to vote him out, they are asking him not to contest. But throw money and promises to the noisemakers and they would queue behind the incumbent! That's what our country has become (cash and carry), thanks to mass poverty and the selfishness of the elite.
Our obsession with waste has now brought us close to the precipice. Imagine all that we have lost to the several destructive military regimes, to the annulment of the June 12 election, to the mismanagement of the oil boom, to phantom subsidies, to unproductive civil and public servants, and to oil thieves. We have refused to learn from history and therefore keep repeating the mistakes of the past. Why waste more scarce resources every four years on "elections" that breed acrimony and fail to change non-performers in power?
The confabs of 1995 and 2005 were not implemented because of the selfishness of our leaders then, and we had to waste N10billion on another confab this year. Now, the politicians plan to put the report under the carpet as usual. No, not again. We must walk back from the precipice immediately.