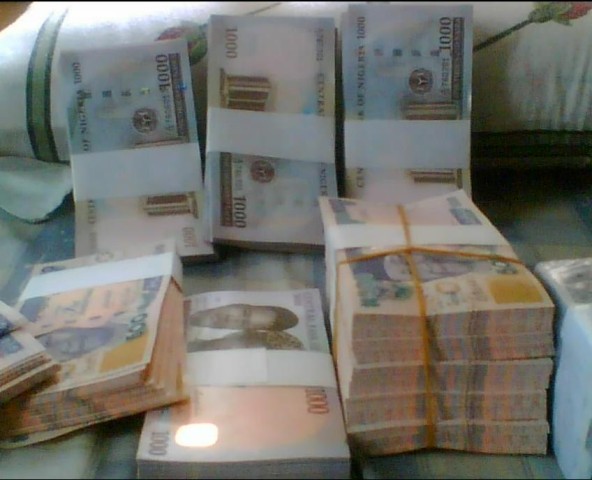 Although the official exchange rate at the Central Bank of Nigeria (CBN) is about N197 per dollar, buyers of the American currency are currently paying as much as N250 per dollar at the parallel market.
Reports from Lagos, Abuja, Port Harcourt and Aba say the naira's value is depreciating fast.
The IMF recently advised Nigeria to devalue its currency further.
The CBN said Nigerian banks are not at risk, despite the headwinds provided by the country's economy.
Below are the official rates, as at March 6:
| Date | Currency | Buying(NGN) | Central(NGN) | Selling(NGN) |
| --- | --- | --- | --- | --- |
| 3/6/2015 | US DOLLAR | 196 | 196.5 | 197 |
| | POUNDS STERLING | 297.5672 | 298.3263 | 299.0854 |
| | EURO | 214.6004 | 215.1479 | 215.6953 |
| | SWISS FRANC | 200.409 | 200.9202 | 201.4315 |
| | YEN | 1.6329 | 1.6371 | 1.6413 |
| | CFA | 0.3116 | 0.3216 | 0.3316 |
| | WAUA | 273.1776 | 273.8745 | 274.5714 |
| | YUAN/RENMINBI | 31.294 | 31.3743 | 31.4546 |
| | RIYAL | 52.2611 | 52.3944 | 52.5277 |
| | DANISH KRONA | 28.7964 | 28.8699 | 28.9433 |
| | SDR | 273.8708 | 274.5695 | 275.2681 |